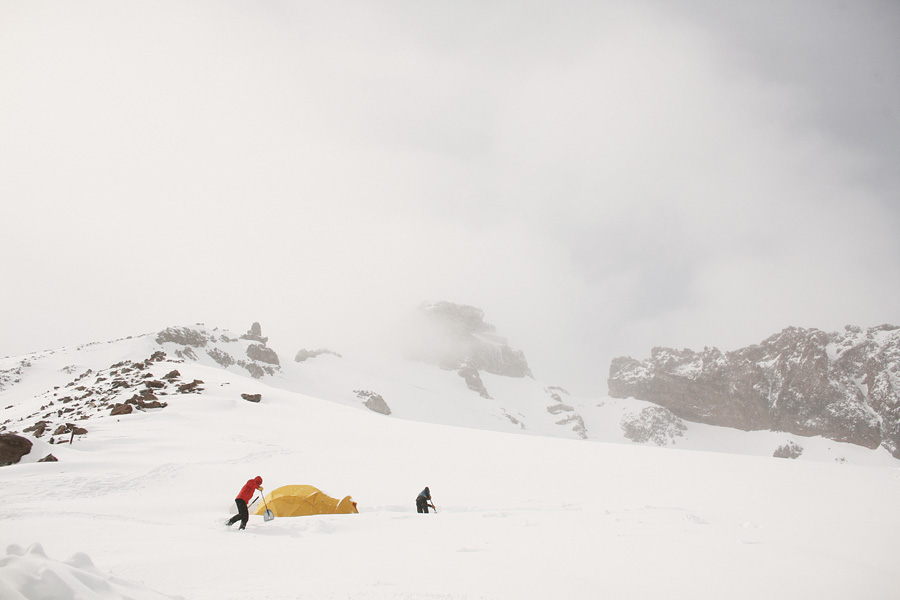 hiked to camp muir yesterday for some pre-summit practice with my friend sheena. the whiteout conditions were tough to navigate at times but the guide services did a wonderful job placing wands on the route. when we arrived at muir there was a break in the clouds for a few minutes, i was able to snag this photo.
i love rainier. she is both a beauty and a beast.
*climbing note: the tent pictured is a prototype from eddie bauer's first ascent line of equipment.